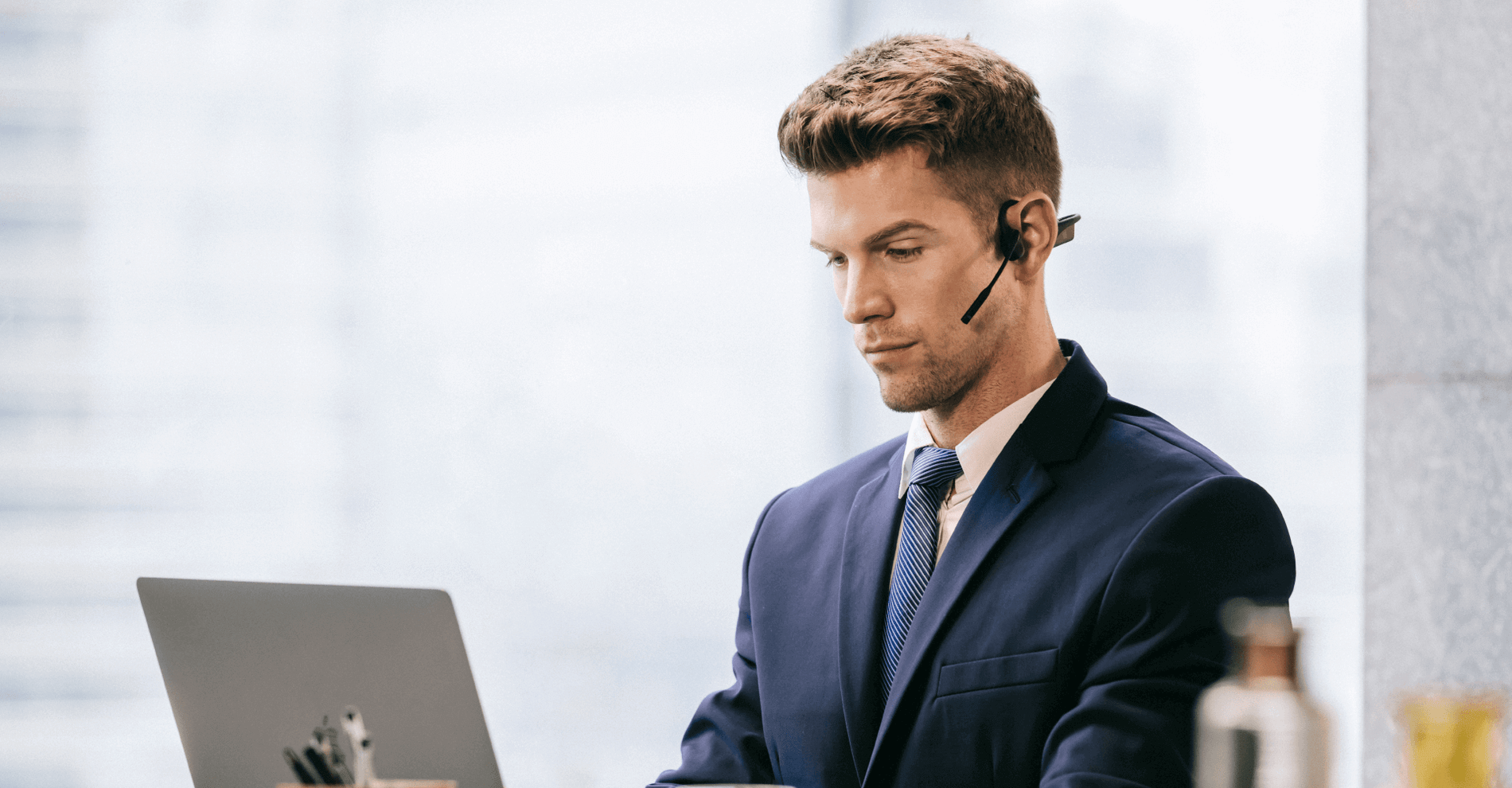 WHY OPENCOMM?
Enjoy the comfort of listening with nothing in your ears. The OpenComm
wireless bone conduction headset is designed to allow clear and effective
communication while talking and listening.

Featuring a DSP noise-cancelling boom mic, this headset delivers
high-quality audio, ensuring smooth communication. In addition, equipped
with remarkable technology like Quick Charge and NFC Pairing, OpenComm
is the great choice for any work conditions.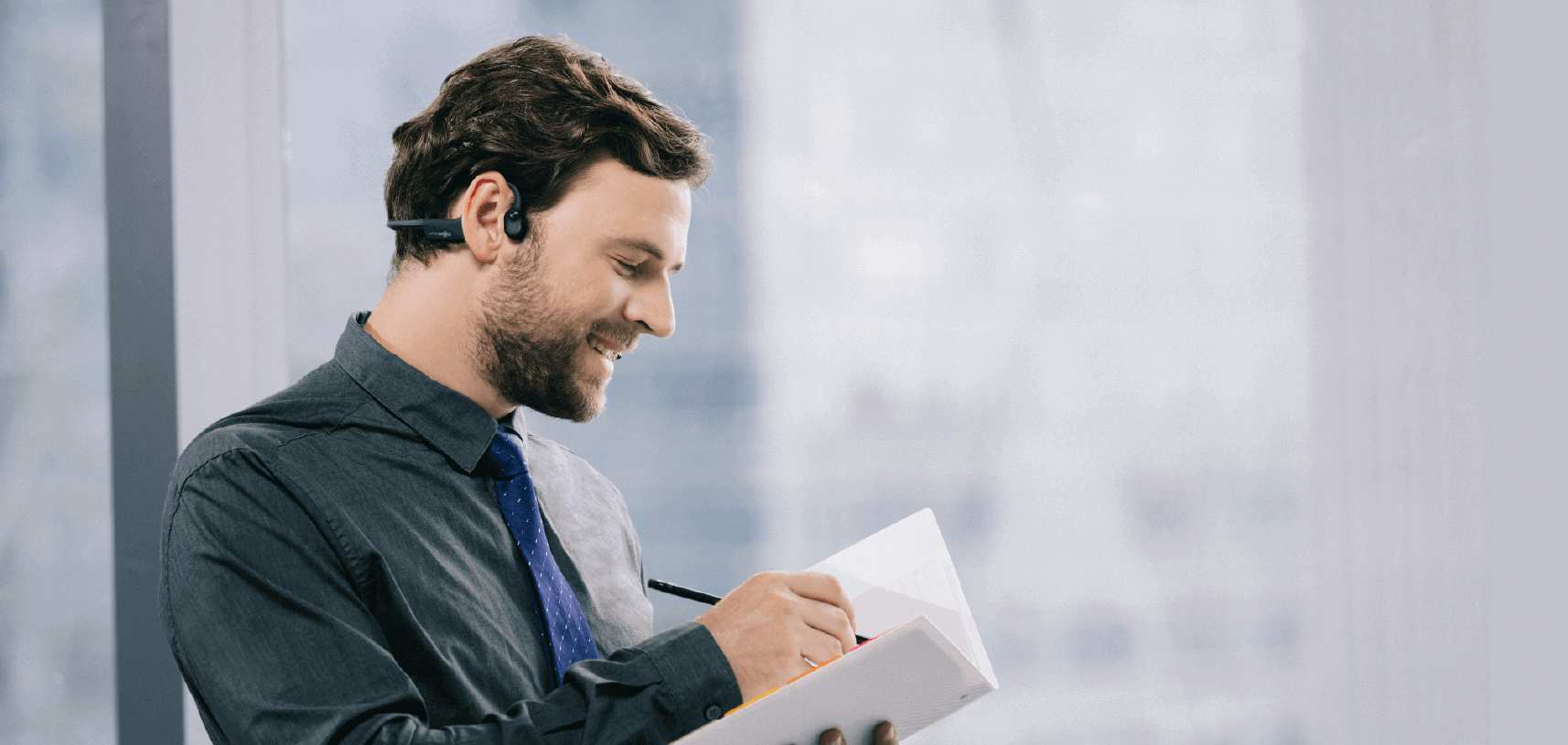 OPEN-EAR DESIGN,
ALL DAY COMFORT
OpenComm allows you to listen to audio without blocking up your ears.
With the open-ear design there is no risk of getting ear inflammation and
your ears only experience the lightest of pressure, even after being worn
for long periods of time. With your ear open to ambient sound, you remain
aware of what's going on in the environment around you, even whilst
listening and talking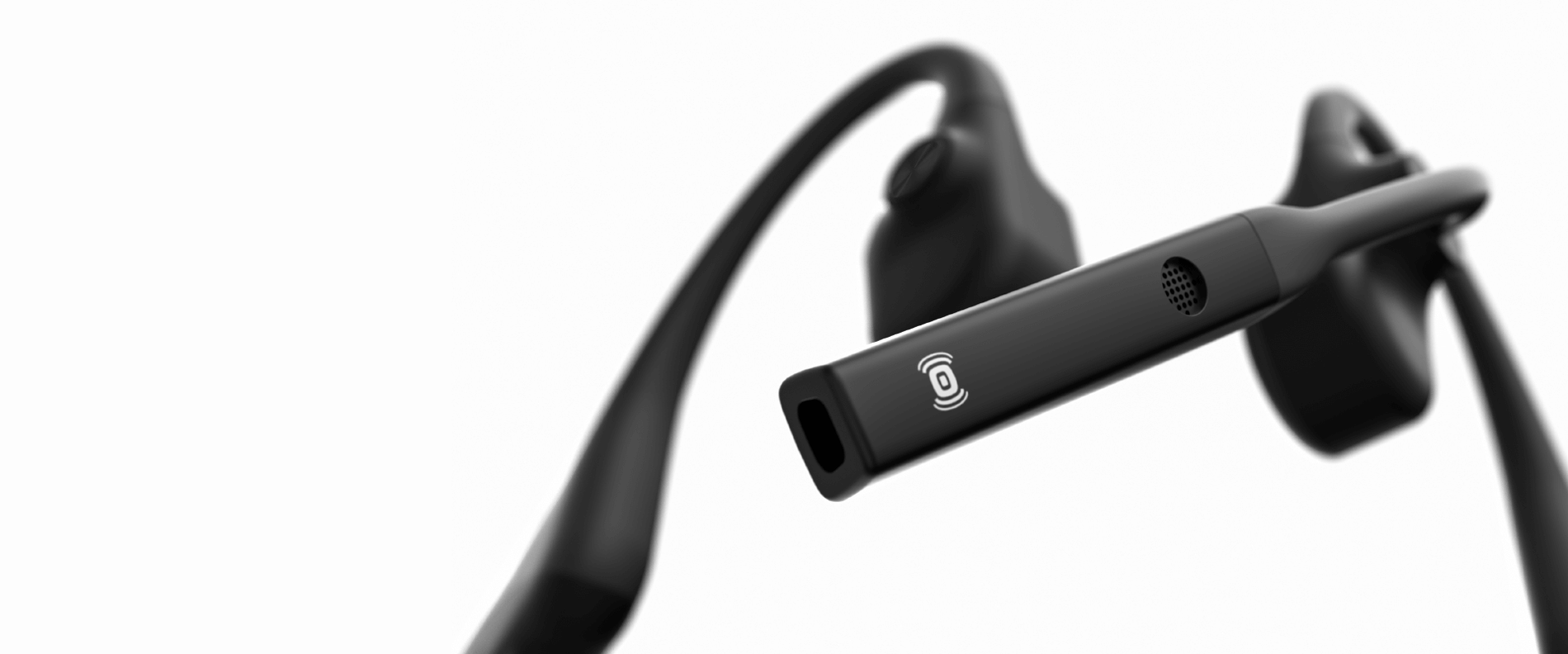 DSP NOISE CANCELLING
BOOM MIC
OpenComm has been created with a DSP noise-cancelling
boom microphone, minimizing background noise and
enhancing selective listening. With only a 6cm distance to
your mouth, it is positioned to capture and enhance
everything you say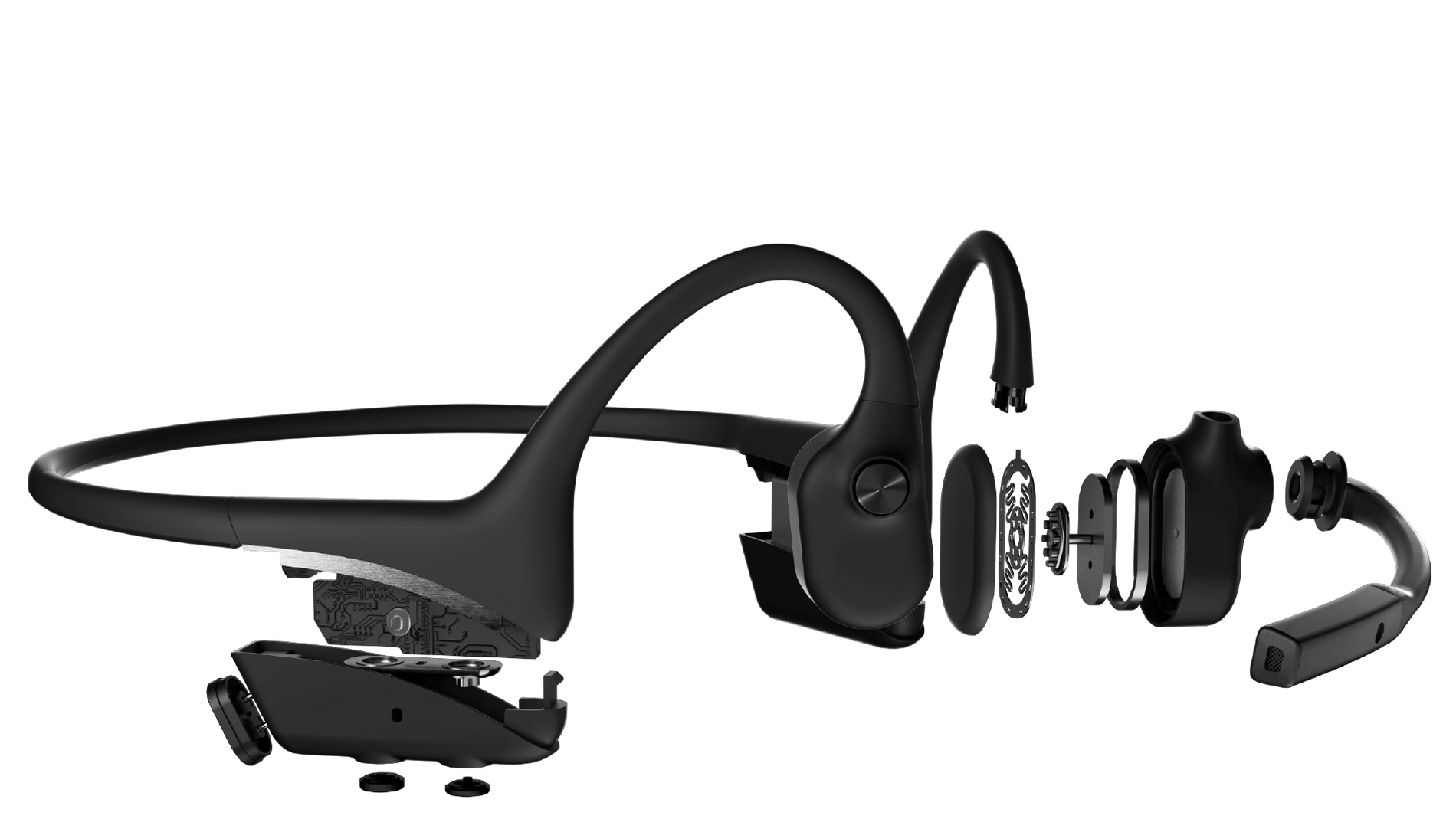 PREMIUM SOUND QUALITY,
AUTHENTIC LISTENING
EXPERIENCE
OpenComm is equipped with Qualcomm 3024 chips supporting more
complex sounds and precise tuning. Engineered with Premium Pitch™
2.0 audio technology, the sound quality is further boosted by 7th
generation bone conduction technology that allows mid to high-range
frequencies to be heard with total clarity, perfect for the human voice.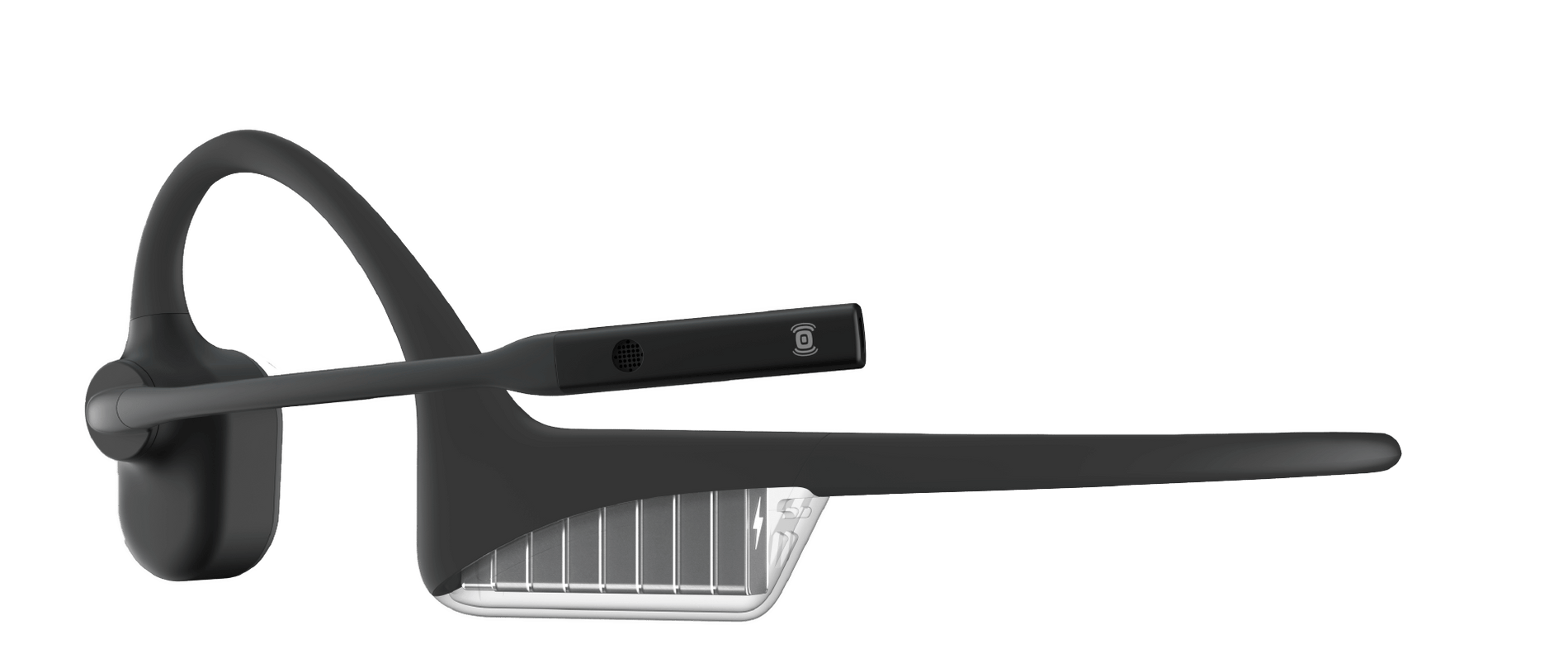 8 HOURS OF BATTERY LIFE
AND UP TO 16 HOURS OF
TALK TIME
OpenComm provides 8 hours of battery life and 14 days standby time
per charge. If you are using OpenComm as an input-only device (e.g.
hosting a live streaming), it gives you up to 16-hours of talk time① . Even
for day-long meetings OpenComm will not quit until you do.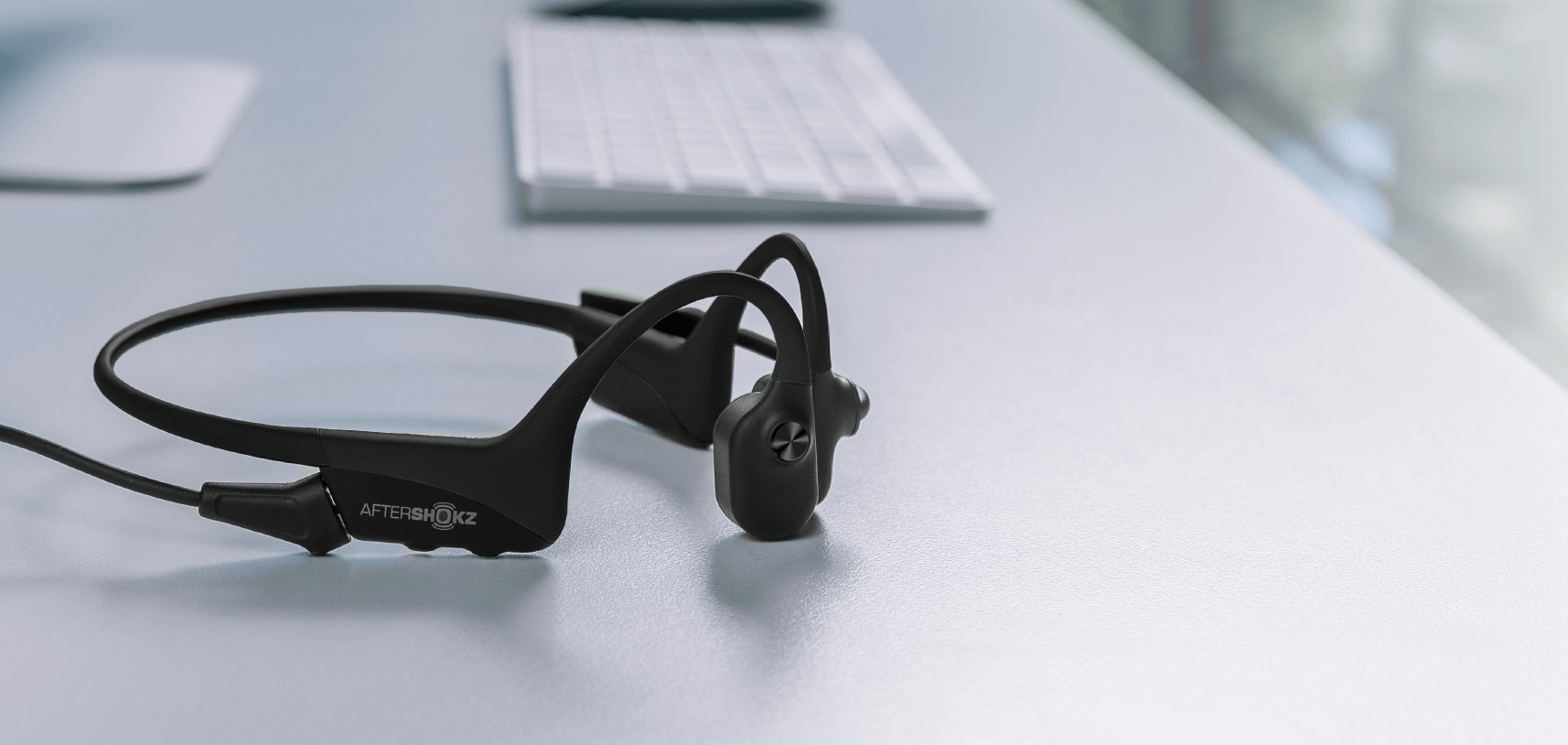 5 MINUTES CHARGING GIVES
YOU UP TO 2 HOURS OF
TALK TIME
Quick charge is incredibly convenient when urgent issues arise.
OpenComm is AfterShokz' first product with a built-in quick charge
function. It only takes 60 minutes to fully charge the headphones and
a mere 5 minutes to give OpenComm up to 2 hours of talk time, perfect
in emergencies. Finally, you can get rid of low-battery anxiety
TITANIUM-MADE,
RELIABLE AND DURABLE
OpenComm is built with a full titanium frame as Aeropex. It is the first and
only headset in the world that featured with a titanium-made boom mic.
Titanium is an element chosen for its ultimate flexibility and durability. With over 10,000 bend and shake tests, OpenComm stays in its original
shape and stays put in all movements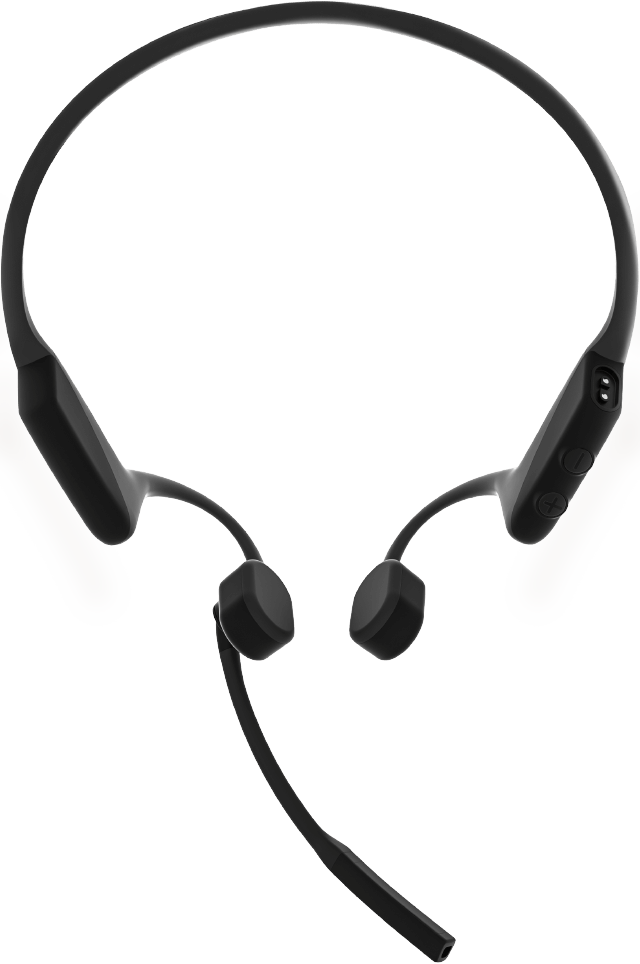 MAGNETIC CHARGING WITH
MOISTURE DETECTION ALERT
OpenComm supports magnetic charging. Simply bring the cable closer
and it will naturally attach to the charging port. The proprietary magnetic
cable can also detect excessive liquid, and trigger a warning sound to
notify you the danger.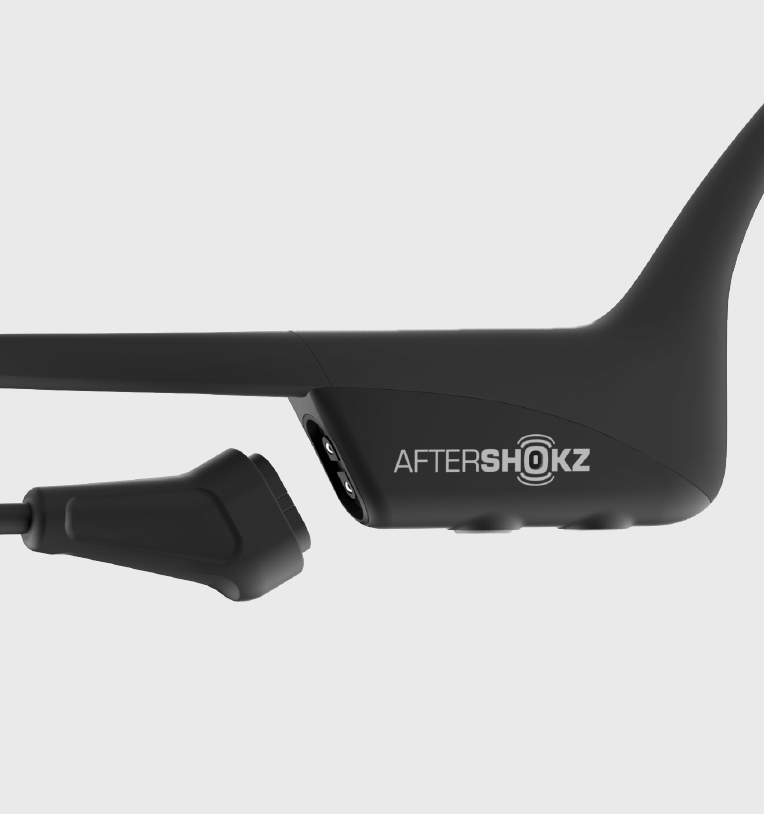 DIFFERENT JOB, SAME HEADSET
OpenComm fulfills the needs of almost all occupations conditions. Driver, warehouse operator, people in office or working from home…and the list goes on. With this revolutionary headset, a broader range of people will have access to an unprecedented listening experience.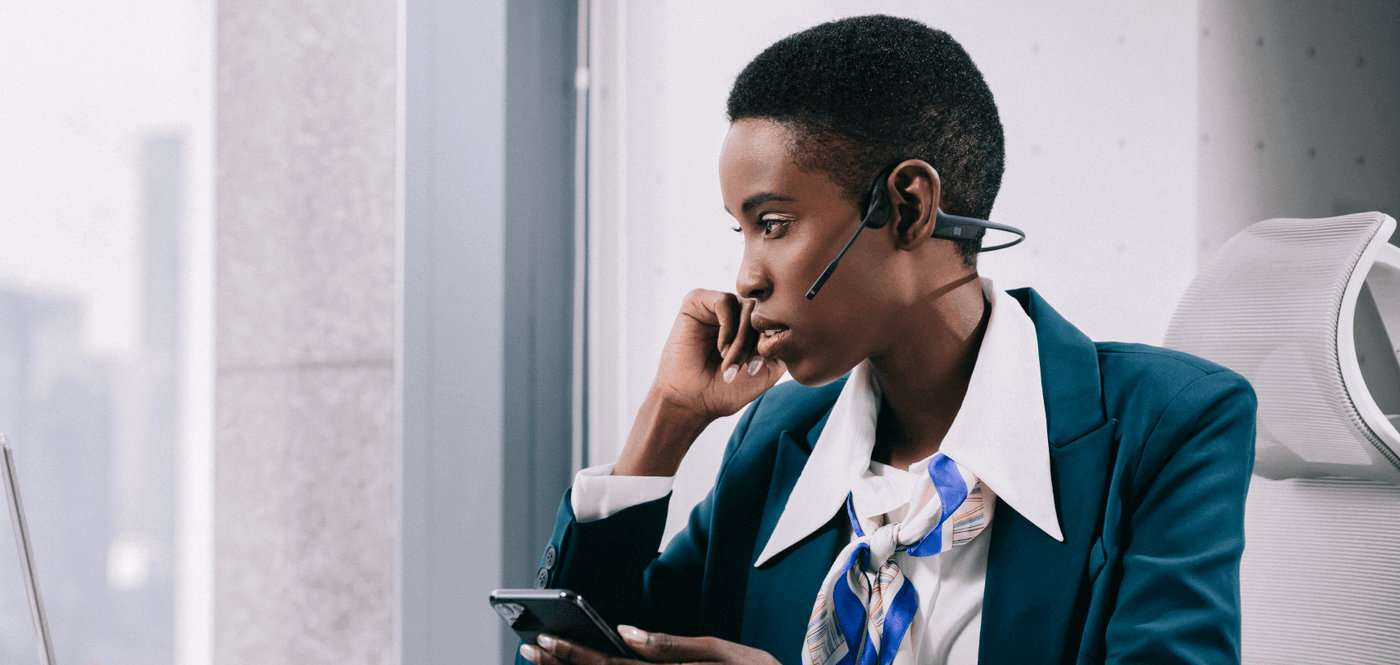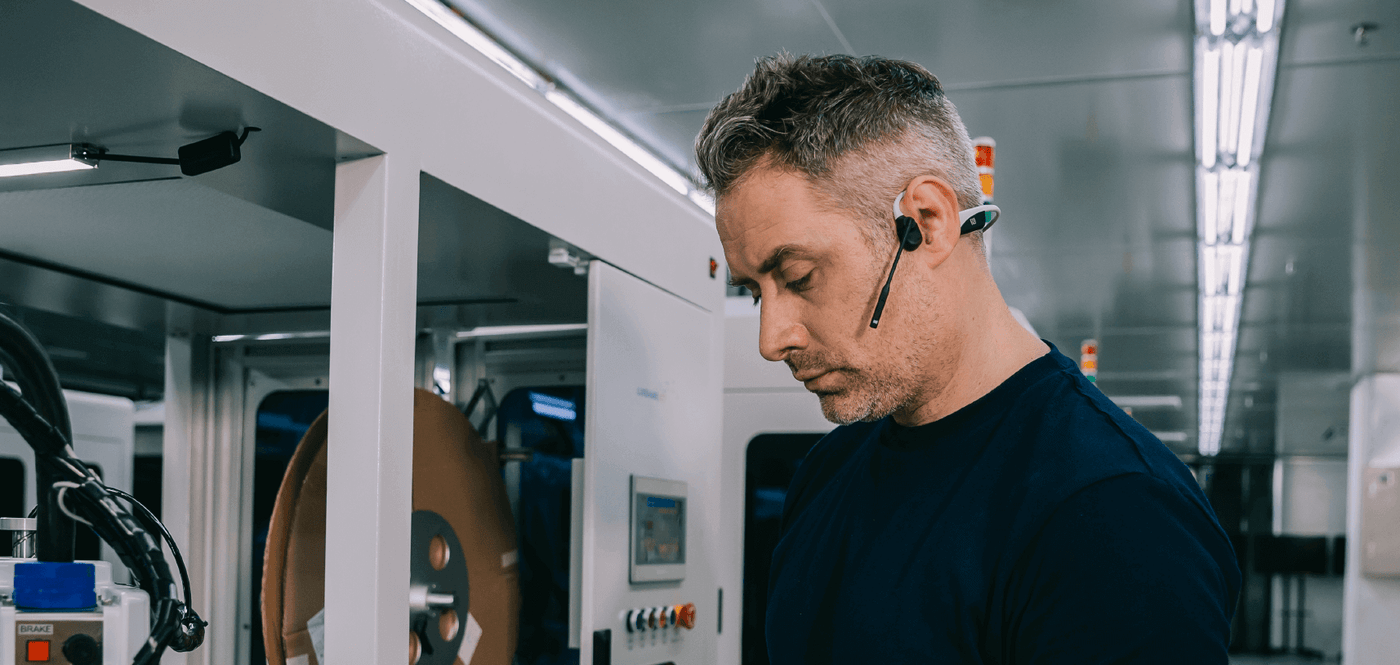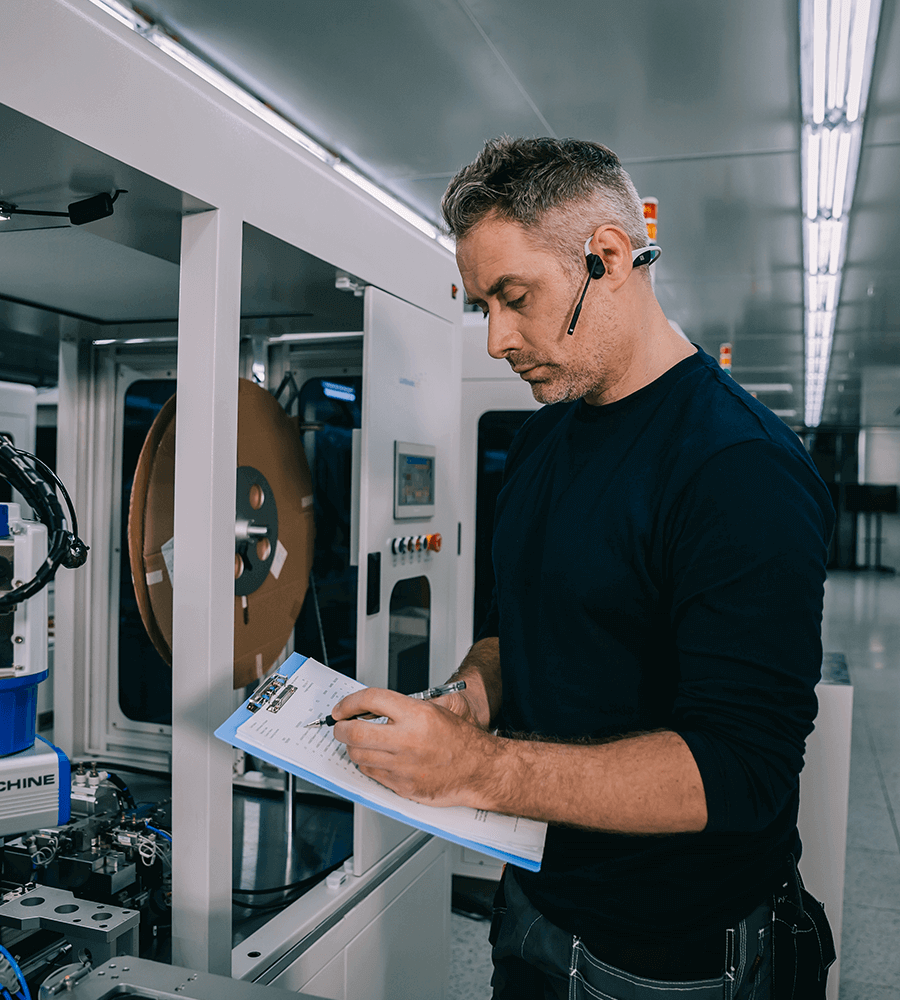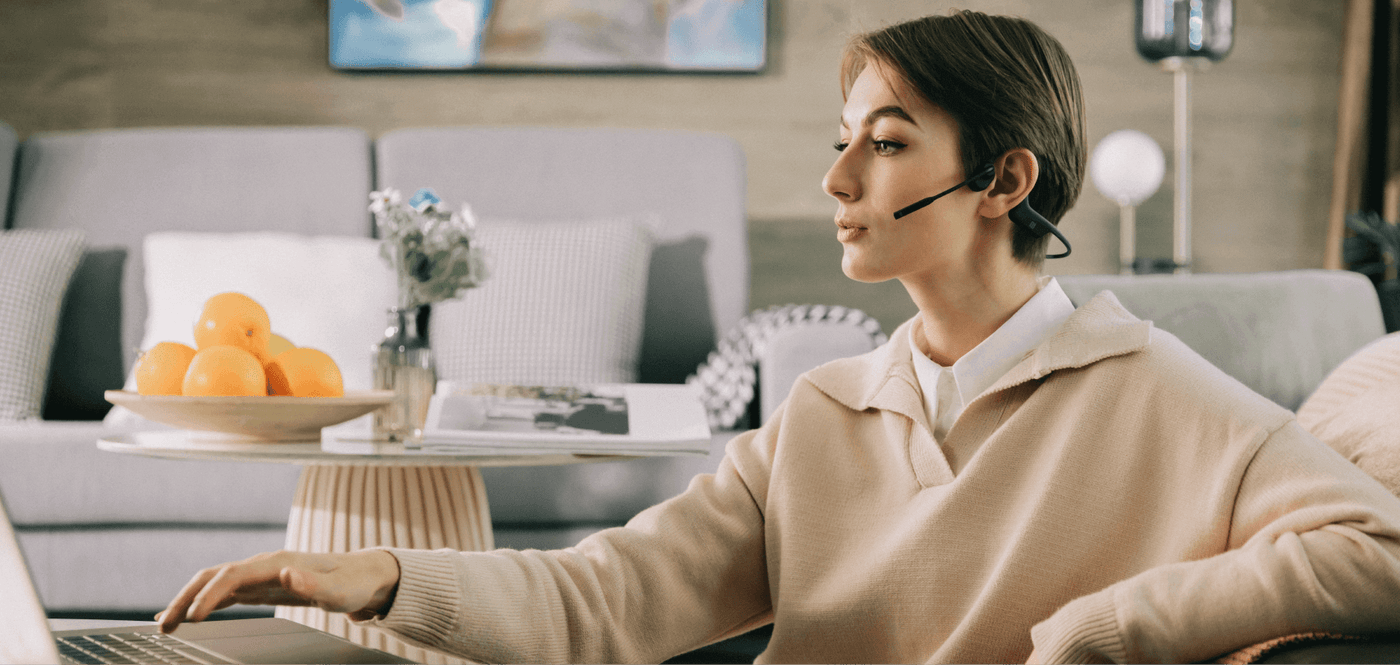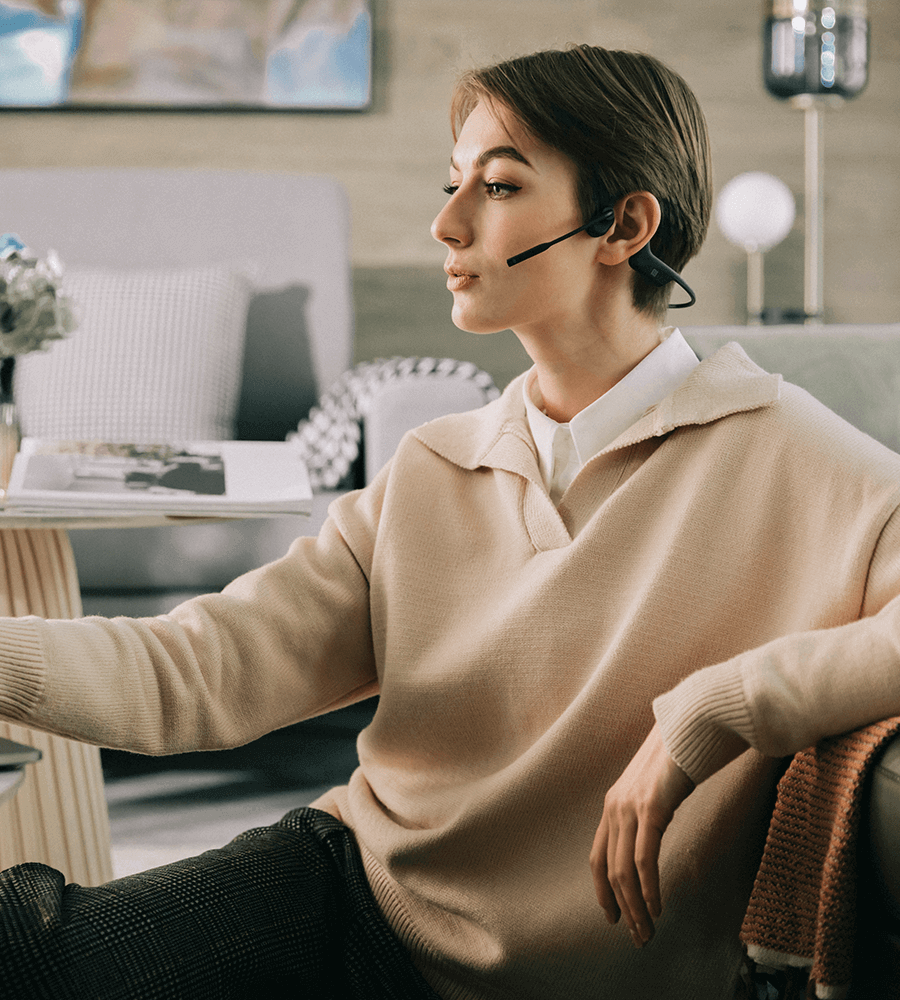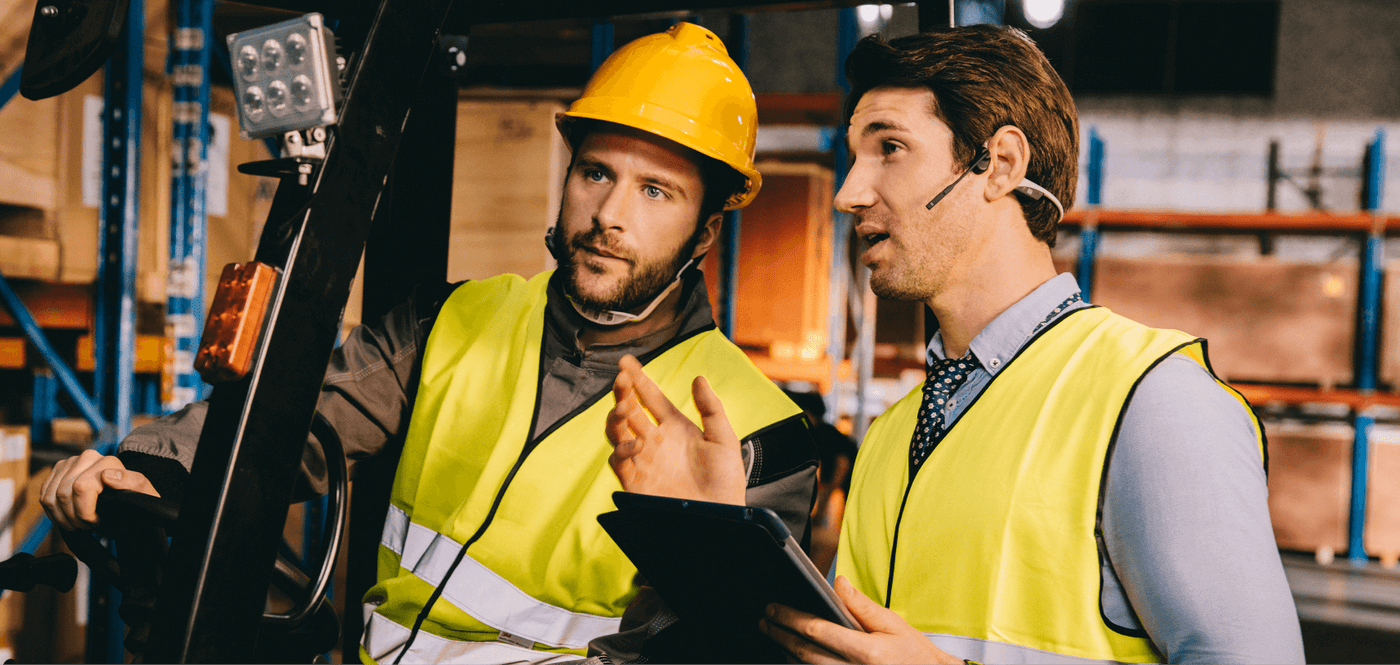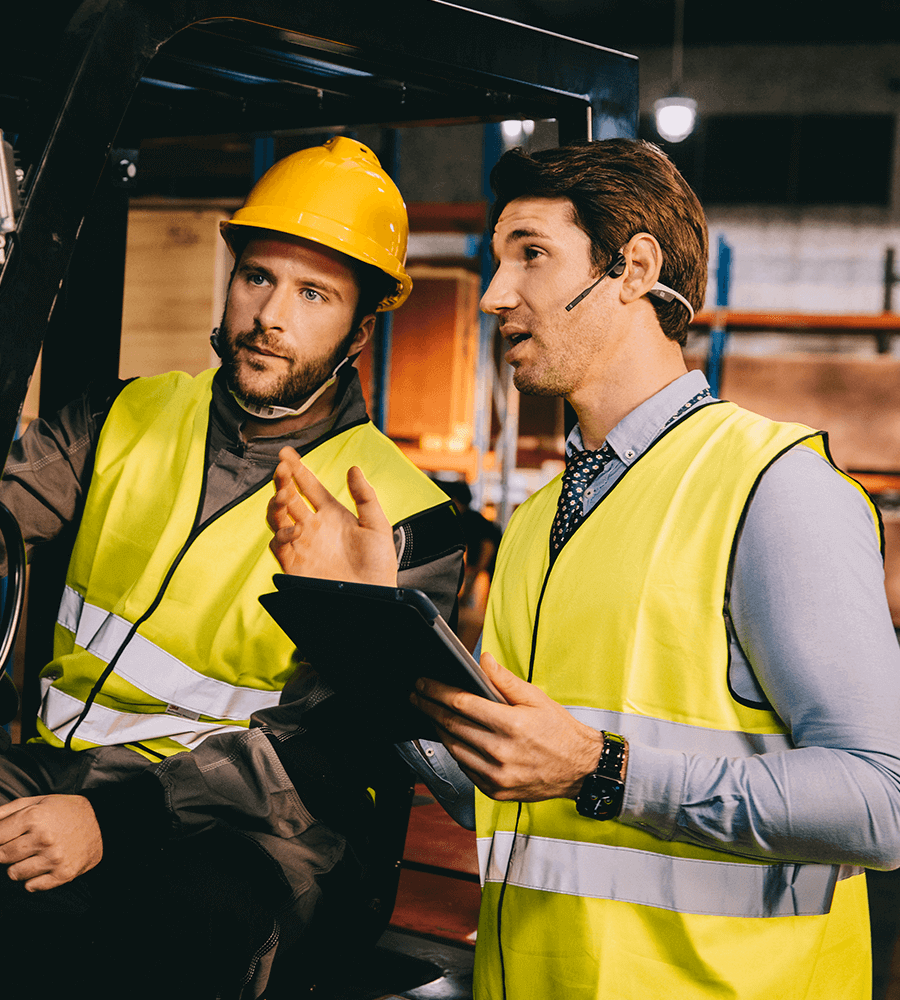 ADDITIONAL BENEFITS
X
Battery
Lithium polymer Battery
Speaker type
Bone conduction
Frequency response
20Hz-20KHz
Standby time
Up to 14 days
Speaker Sensitivity
96dB ±3 dB
Microphone sensitivity
-38dB ± 3dB
Compatible configuration files
A2DP, AVRCP, HSP, HFP
Maximum charging voltage
5.25 volts
Water resistance
IP55 rated
Speaker impedance
8.5Ω±20%
Wireless range
33feet(10m)
Maximum RF output power
4dBm
Frequency band
2402MHz~2480MHz
Bluetooth version
Bluetooth®5.0
WHAT IS
BONE CONDUCTION
TECHNOLOGY?
When you eat cookies, the cracking sound you hear is creating by
vibration traveling through your facial bones to your inner ears. Taking
advantage of this natural phenomenon, bone conduction transducers
guide micro-vibrations through your cheekbones to your inner ears,
delivering sound without plugging or covering the ears themselves.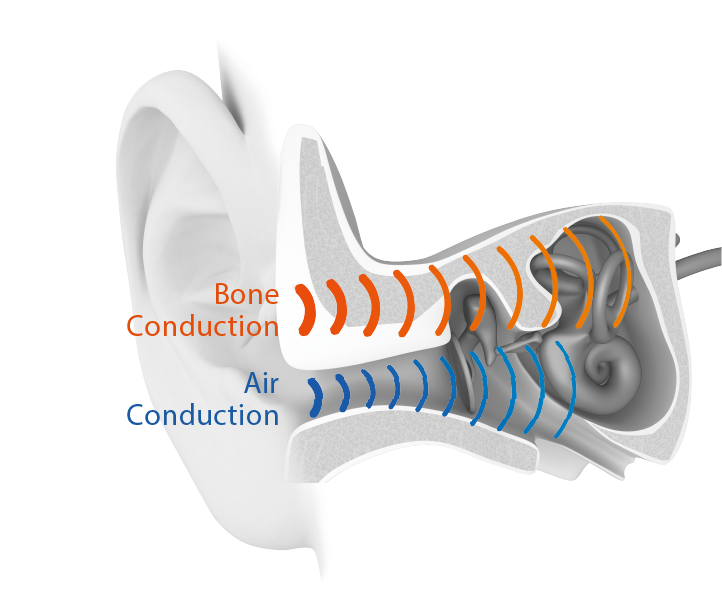 HONORS

Official Partners of
England Athletics

"AfterShokz has pushed
its bone
conduction
technology to the point"

"Great-sounding Bluetooth
bone-conduction headset."